Read Time:
2 Minute, 21 Second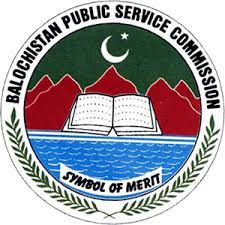 Quetta, Balochistan Public Service Commission Quetta is going to appoint the candidates on the post of Research Officer in Planning & Development Division. The BPSC has carried out the BPSC Research Officer written exams 2021 and after that the commission has announced their BPSC Research Officer written exams result 2021, which is shared for the information of the candidates. The BPSC managed their BPSC Research Officer interview 2021 and the qualifying candidates are now recommended to the provincial government for their appointment. The candidates can read their BPSC Research Officer Appointment 2021 Recommendation and the names of the qualified candidates are mentioned there.Essay, English (Precis & Composition), General Knowledge-I (Everyday Sciece), General Knowledge-II (Current Affairs), General Knowledge-III (Pakistan Affairs), Islamiat, Accountancy & Auditing, Economics, Business Administration, Public Administration, Political Science, Agriculture, Forestry, Sociology, Journalism, Pure Mathematics, Applied Mathematics, Computer Science, Statistics, Physics, Geology, Geography, Chemistry, Botany, Zoology, Islamic History & Culture, History of Pak. & India, British History, European History, History of the U.S.A., Law, Constitutional Law, Mercantile Law, Muslim Law & Jurisprudence, International Law, International Relations, Philosophy, Psychology including Experimental Psychology, Sindhi, Pushto, Punjabi, Balochi, English Literature, Urdu, Persian, Arabic
Baluchistan Public Service Commission has the authority to conduct competitive exams in the province of Balochistan which is the largest province of Pakistan by area. Therefore, it is a very important province and it is an important assignment to select suitable candidates for civil services of Pakistan. These exams are organized for the purpose of filling the vacant seats of grade 17 and above in different departments and institutes of provincial govt. of Baluchistan with the inclusion of suitable candidates. When different seats of grade 17 and above are vacant in provincial government, BPSC starts admission process of the competitive exams, for which applications of graduate degree holder candidates with domicile of Baluchistan province are invited. After admission process, the written test is held. The written test is prepared according to the requirement of post.
Two or three months after the exams, the results of the written test are announced by BPSC which are available at the official site of BPSC for all the concerned students. Students also receive their result cards at their mentioned addresses few days after the result announcement while these result cards contain details about the candidate's result. After written exams, interviews and psychological tests are held for the successful students of written papers. Students are considered fit for the job of grade 17 and above only after they pass the interviews and psychological test along with the written test. The results of interview and psychological test are also uploaded at the official site of the commission soon after the result announcement while the successful candidates are also separately called for the training through mail service.